PUPILS
The CRC 1153 aims to encourage schoolchildren to study engineering or science and to show possible career paths and fields of activity in science and industry. Within the framework of various events such as the Nacht des Maschinenbaus (Night of Mechanical Engineering), the Zukunftstag or the Mädchen-und-Technik Kongress (Girls-and-Technology-Congress), the participants will be given insights into the different main topics as well as into studying and everyday work at the university. Information on further offers and events for pupils at Leibniz Universität Hannover can be found at www.unikik.uni-hannover.de
STUDENTS
In the CRC 1153, students have the opportunity to gain first experiences in scientific work by participating in current research projects. The best bachelor, student or master thesis written in the CRC is awarded the annual "Tailored Forming" prize of 500 €. In addition, students can gain practical experience by working as student assistants in the various subprojects, applying and further deepening their theoretical knowledge.
PHD STUDENTS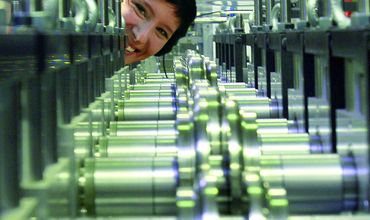 In addition to the professional qualification in the context of the doctorate, the CRC 1153 offers seminars and workshops for doctoral students on various topics, such as academic writing, communication and presentation, project planning and project management or job and career planning. The CRC 1153 works closely together with the Graduate Academy of the Leibniz University of Hannover Information about the offers of the Graduate Academy can be found at: www.graduiertenakademie.uni-hannover.de
JUNIOR RESEARCHERS
In order to further promote scientific-academic careers after the doctorate, the CRC 1153 actively involves young scientists in the management of the subprojects. This enables young researchers to develop their own profile and become visible outside the university. In addition to project management, there is also the possibility of habilitation.